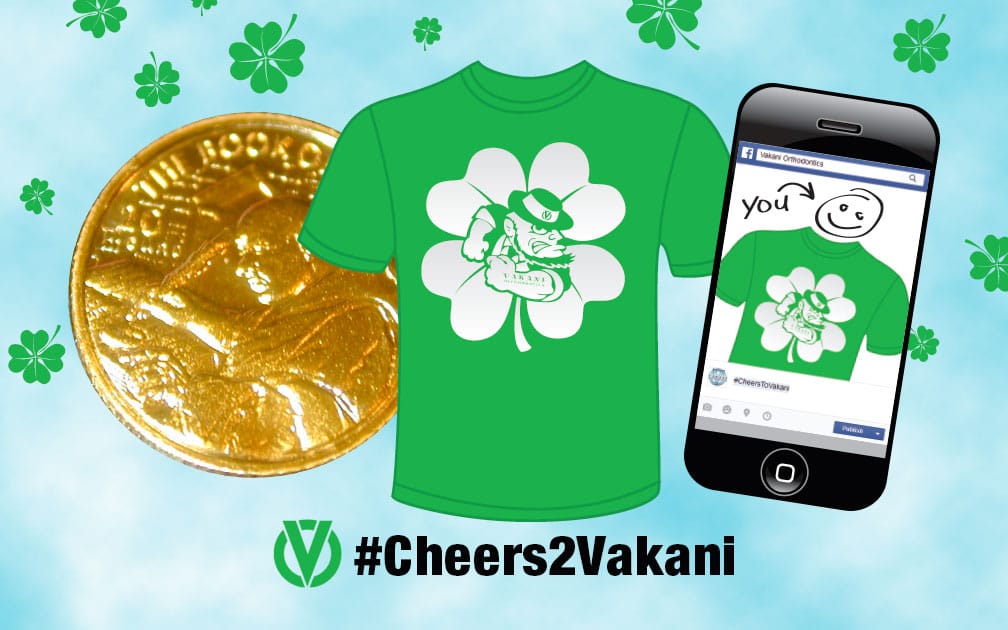 Enter To Win:
Get a Vakani St. Patty's T-Shirt
Wear It & Take a Selfie
Post it on Facebook, Mention Vakani Orthodontics, Hashtag #Cheers2Vakani
PRIZE!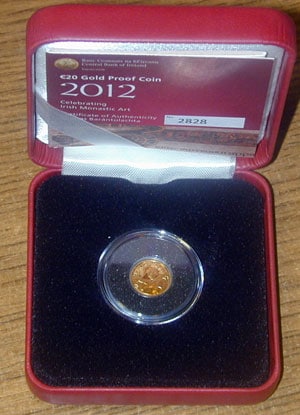 Twenty Euro Gold Proof Irish Monastic Art Coin 2012
Book Of Kells
Issued: By Central Bank Of Ireland
Issue Date: 9th May 2012
Limit Issue: 12000
Quality: Proof. Fine Gold .999
Weight: 0.5gr. Diameter: 11.00mm
Designer: Thomas Ryan
This Gold Coin Is One Of The Smallest In The World With Great Detail
Book Of Kells
The Book Of Kells is one of Ireland's treasures. This finely written, profusely decorated manuscript of the four gospels of the new testament is some twelve hundred years old. A remarkable product of what has been called a 'golden period of christian art and learning. The manuscript takes its name from the abbey of kells that was its home for centuries. Today, it is on permanent display in trinity college library, dublin. The library usually displays two of the current four volumes at a time, one showing a major illustration and the other showing typical text pages.
The coin celebrates Ireland's magnificent history of monastic art. Comes in a maroon velvet presentation box with numbered certificate of authenticity.
Contest Rules
In order to enter into this contest, contestants must post their photo on Facebook, hashtag #Cheers2Vakani, and/or mention "Vakani Orthodontics" linking to Vakani Orthodontics Facebook page so we can see it by 11:59pm on March 19, 2017. A random winner will be picked and announced on Vakani Orthodontics' Facebook page. The winner can pick up their prize at Vakani Orthodontics offices in either Stuart or Fort Pierce, FL.
In order to claim the prize, the winner must be a Facebook fan of Vakani Orthodontics and send a confirmation email to Vakani Orthodontics via contact form.